What's new in the
Post Call Survey

1.6.4 release?

The new 8x8 Post Call Survey release introduces a key enhancement based on customers feedback. This improvement includes changes to the user interface and a new functionality:
Ability to download survey's voice comments
In Post Call Survey, users can download multiple voice comments for a given survey question. Prior to this release, only the first voice comment was available. For details, see our content on how to download survey caller's voice comment.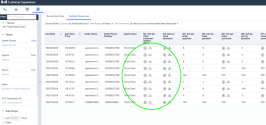 Previous releases
The following features and enhancements were introduced in previous versions:

Release 1.5
Ability to download caller's voice comment:You can download the voice comments left by callers during a survey and share for further action. For example, as a supervisor, you can download a given voice comment from a Post Call Survey caller and forward it (as an email attachment) to someone else to take action on it. The filename has the date and time stamp of the time the caller left the message. Go to Post Call Survey > Detailed Responses and click

next to the voice comment to download the .wav file and share it with the respective party.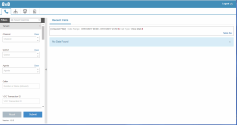 Release 1.4
Ability to access completed Post Call Survey data: Use the new filter to find all surveys completed by the customers, including voice comments. The filter offers a better visibility of customer's response and participation. The new filter is under Detailed Responses > Survey Details > Result Totals.
Note: System considers a survey as Completed when customer responds to all questions presented to them.